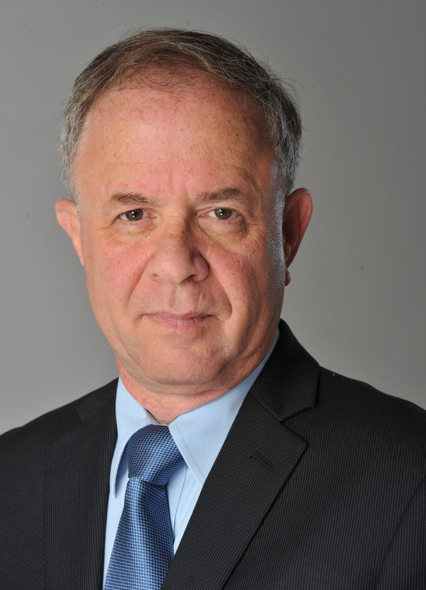 Chemi Shalev is a senior columnist and U.S. analyst for the widely respected Haaretz news organization. He has recently returned to Israel after five years in New York, where he served as U.S. editor and correspondent, writing about U.S. politics, U.S.-Israeli relations and the American Jewish community. He will continue to cover these issues and to report and comment on Israeli politics and the Israeli-Palestinian peace process from his home near Tel Aviv.
Mr. Shalev writes and lectures in both Hebrew and English. He is published in Haaretz's print editions as well as on its website in Hebrew, Haaretz.co.il, and English, Haaretz.com. He has been covering Arab-Israeli conflict, US-Israeli relations, Israel's internal politics and American Jewry for over thirty years. Previously he served as diplomatic correspondent and commentator for several major Israeli dailies, including Maariv, Davar, Yisrael Hayom and Jerusalem Post. Mr Shalev's columns on American and Israeli affairs are frequently cited in major newspapers throughout the world. He has been a guest-commentator on CNN, BBC, Sky, CBS and other television networks during times of Middle East crisis and has served as CNN's resident analyst during several Israeli election campaigns.
Chemi Shalev resides in Israel but comes to the U.S. frequently.
Offerings
The Trump Revolution in Israeli Eyes
A comprehensive overview of Israel-U.S. relations and the situation in the Middle East in the new President's first year in office.
Israelis are from Mars, American Jews are from Venus
Are the Jewish people facing a schism? Relations between the Israeli government and much of American Jewry have been tense for years because of the lack of religious pluralism in Israel and the peace process. Why the gap will probably grow in the Trump era, and where will it end.
One State, Two States
The two state solution to the Israeli-Palestinian conflict is either dead or dying. What are the alternatives: Continued status quo, "a state for all its citizens", apartheid or inevitable armed conflict?
Israeli Democracy Alert
In recent years the foundations of Israeli democracy have eroded, freedom of speech has been curtailed, Israeli media is weakened, and pressure to conform increases all the time. Who is responsible? Is Israeli democracy in danger or is this just a wild exaggeration?