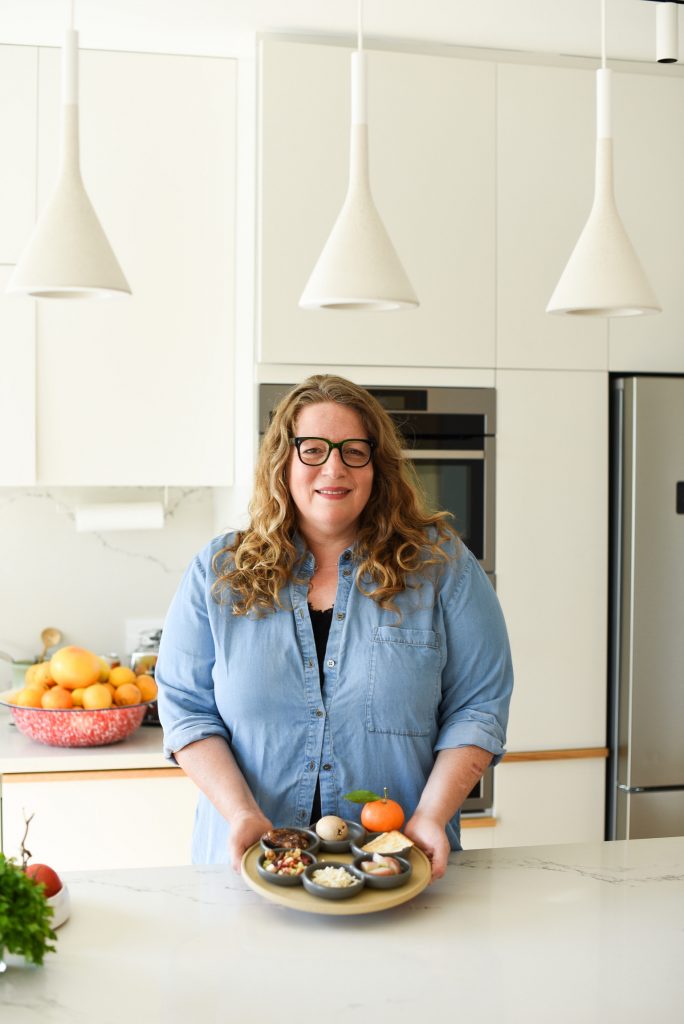 Israeli food expert Adeena Sussman is the author of Sababa: Fresh, Sunny Flavors From My Israeli Kitchen, which was named a Best Fall cookbook by The New York Times, Bon Appetit, and Food & Wine. In Sababa, she decodes the ingredients and traditions of Israeli cooking for a home cooks hungry to incorporate the flavor and culture of the Israeli melting pot into their own kitchens. Tens of thousands of home cooks have posted photos of their melted cabbage, tahini blondies, harissa-honey chicken, and other modern classics from Sababa.
She is finishing her follow-up cookbook, Shabbat — all about weekend cooking in Israel both modern and traditional — to be released Spring 2023. Adeena is also the longtime food columnist for Hadassah Magazine, a role that made her late mother, Steffi, very proud.
Adeena is the co-author of 15 cookbooks, including the New York Times best-selling Cravings series with Chrissy Teigen and, most recently, Gazoz: The Art of Making Magical, Seasonal Sparkling Drinks.
Adeena appears regularly as a guest chef at the South Beach and New York Wine and Food Festivals and other culinary events, where she shares her love of Israeli cooking with an ever-wider audience.
A lifelong visitor to Israel who has been writing about that country's food culture for almost 20 years, Adeena made Aliyah in December 2018. She cooks and writes in Tel Aviv, where she lives in the shadow of that city's Carmel Market with her husband, Jay Shofet. You can follow her eating, cooking, and other adventures on Instagram at @adeenasussman