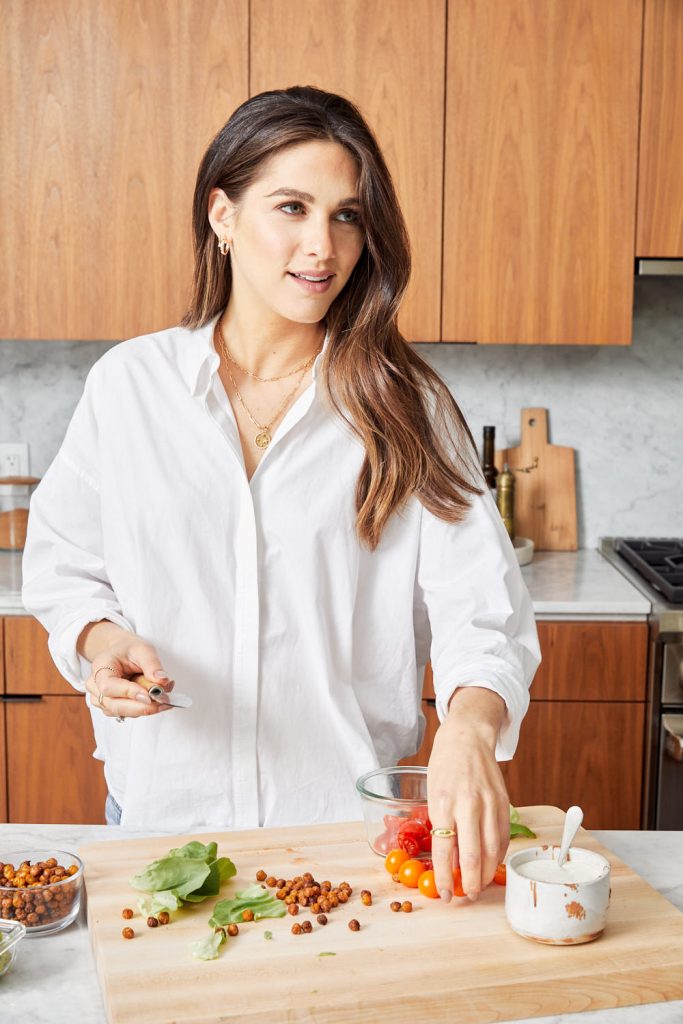 Dini Klein is a food host, recipe developer, former private chef, mom of three, and founder of Prep and Rally.
She started her professional career in fashion, and quickly found that creative outlet in food. After working as a private chef for eight years she found a solution to a problem many families (including her own) were facing. Getting a wholesome dinner on the table while working full-time was almost impossible and she needed a solution. Prep and Rally was born.
Creating food content is Dini's passion and she's worked with brands such as Walmart, Starbucks, Weight Watchers, Popsugar, Barilla, Sam's Club, Cool Whip and more. She's a Tastemaker on Tastemade where she develops food videos, and recipes for their social channels, and has her videos featured on Roku, Amazon, and Apple TV.
While she is currently writing her first cookbook (due out Fall '22), her recipes have been published in cookbooks such as Starbuck's Coffee, Dawn to Dusk, and Pediatricians Guide to Feeding Babies and Toddlers. Dini has been featured in the Wall Street Journal and Goop in addition to appearing live on KTLA , The Hallmark Channel , KSDK, and The CW.
Dini lives in Los Angeles with her husband Mike, and their three kids. You can follow @prepandrally on Instagram for more!
Here is a collection of television appearance videos.