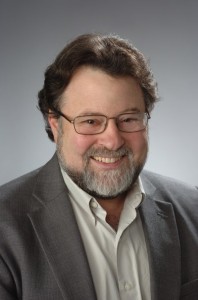 Dr. Samuel D. Gruber is an internationally recognized art and architectural historian. For 25 years he has been a leader in the protection and preservation of synagogues, Jewish cemeteries and other historic sites around the world. He is an authority on American synagogue architecture, Jewish art, and the Jewish cemeteries and synagogues of Eastern Europe. Since 1994 he has regularly taught courses in Jewish art at Syracuse University and elsewhere.
SCHOLAR-IN-RESIDENCE
Spend an entire Friday-Sunday weekend learning about Jewish art and architecture, including synagogue art and architecture and Jewish artists of the 19th to 21th centuries. Dr. Gruber offers an introduction to a wide range of topics from past and present. Weekends include a mix of three to six presentations during a Friday-Sunday weekend in the form of public lectures, classes and workshops built around a single main topic, or a selection of topics.
The Art and Architecture of the Synagogue
Great Synagogues of the World
American Synagogues and Jewish Identity
Modern Synagogue Architecture: Between Memory and Innovation
Saving Synagogues: The Preservation of Jewish Monuments in Eastern Europe
The Architecture of Immigration: American Synagogues from 1760 to 1920
The Concept of Hiddur Mitzvah and Art in the Synagogue
An Illuminating Story: the History and Symbolism of Synagogue Light
Jewish Art
Religious Traditions in Jewish Art
Creating a Modern Jewish Artistic Identity: 1825 -1925
"Seeing Leads to Remembering": The Ethnographic and Architectural Expeditions of An-Ski (1912-15) and Szymon Zajczyk (1929-39) and Their Legacy Today
Marc Chagall in Paris, Russia and Israel
Describing Jews: Photography of Jews and Jewish Photographers
Recent Trends in Jewish Art: Who is Jewish and Who's Judaism?
The Art of Dying: The Treasury of Jewish Cemeteries
The Holocaust, Memory and the Visual Arts
Art of the Oppressed: In Hiding, On the Run, In the Camps
Facing Catastrophe: The Art of Survivors and Their Children
Before the Lens: The Camera and the Holocaust
The Art and Politics of Holocaust Monuments
America Faces the Holocaust
Women and the Holocaust as Seen Through Art
Landscape and Memory
INDIVIDUAL LECTURES and WORKSHOPS
Choose any of Dr. Gruber's topics for an individual lecture or focus on one of the topics for a 2 hour, half-day, or full day workshop. Also, work with Dr. Gruber to present the history, art and architecture of your synagogue.