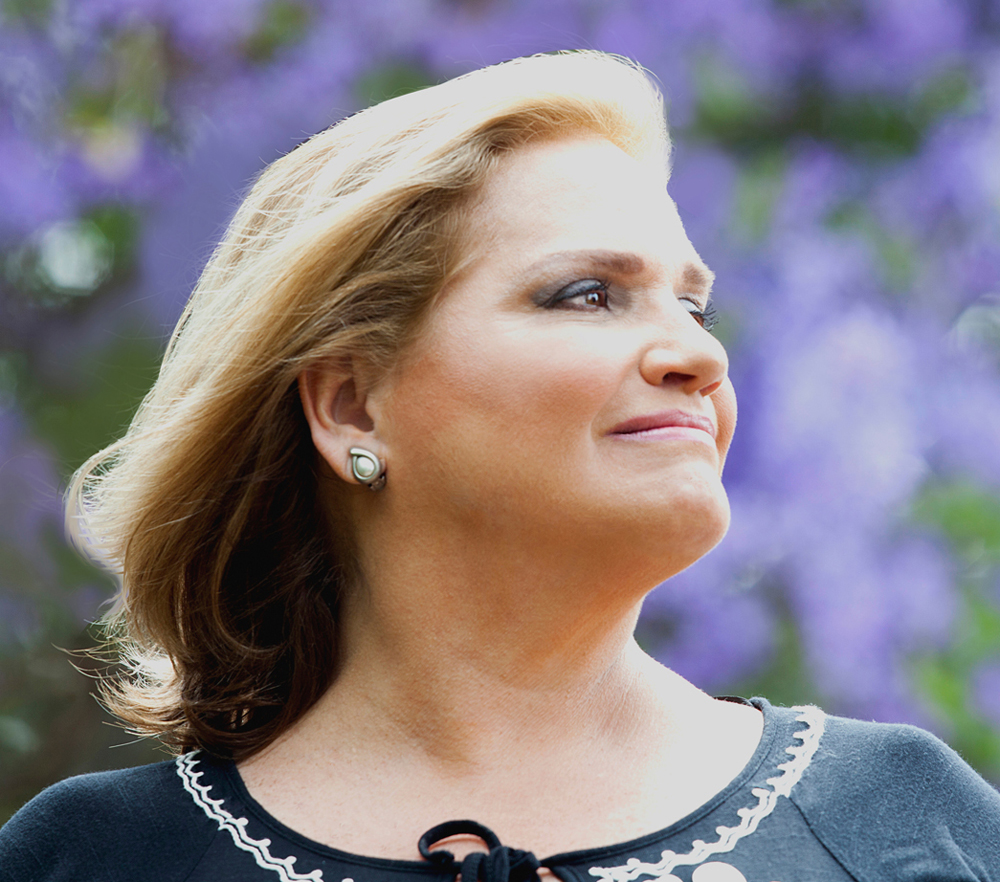 Nicole Borger was born in São Paulo, Brazil. Her family background includes Russian, German, American, and Portuguese Jewish roots. Nicole started taking piano lessons at the age of six. In addition to her musical career, Nicole has a law degree from the Catholic University of São Paulo. Later, she studied Composition at São Paulo´s Santa Marcelina University. She is a practicing attorney, as well as an artist and producer of Jewish cultural events.
Nicole Borger resides in Brazil but comes to the U.S. frequently.
Offerings
Naomi Shemer – A Tribute to Israel's favorite songwriter
Naomi Shemer started to write songs at the age of 18, in 1948. Her songs tell us the story of the courage, struggle and hope of the people who built Israel and turned it into the nation that it is today. In this concert, Nicole sings some of Shemer's beautiful songs and shares her love of Israel.
Shirah b'Tsibur – Great community entertainment for all ages.
Shirah b'Tsibur is very popular in Israel. Big crowds sit together and enjoy singing great old and new Israeli folk songs. Nicole offers you and your community an opportunity to join her on a journey accompanied by traditional Jewish and Israeli songs. A treat for the whole family!
Liturgical and cantorial songwriting
This is a practical workshop which will give amateur and professional musicians the basic tools to enable them to create their own prayer music. A challenging yet fun way of developing creativity, while allowing people to develop individuals styles of talking to God.
Raízes/Roots – A Recording of Jewish Songs Reinvented With a Brazilian Sound
Raízes (Roots), the new recording by Brazilian singer and songwriter Nicole Borger, is more than a collection of great songs. It´s a celebration of a life story that travels from Ekaterinoslav to New York to São Paulo. Produced and arranged by trumpeter, bandleader and composer Frank London, the songs in Raízes cover a broad landscape of Jewish song. In Raízes, Nicole, a Brazilian-Jewish artist, deeply connected to her roots, celebrates the history that made her who she is. While doing so, she also gives voice to the deep desire of immigrants to establish their new lives, never forgetting where they came from, and the road traveled to get there.
Jews in Brazil
A one to two-hour workshop/presentation on the relationship between Jews and Brazil and the Jewish influence on the history of Brazil.
Raízes (Roots)
Nicole Borger sings Naomi Shemer